Producer, DJ, vocalist, and now label honcho, Chimpo is an underground legend on the music scene across multiple genres. A member of emcee and producer supergroup LEVELZ, he has also worked with the likes of Dub Phizix, Zed Bias, Calibre, Skeptical, Big Narstie, Trigga and Footsie, and released music on Exit Records, Metalheadz, Stripes and loads more.
In setting up Bock N Lock, he has teamed up with friend and collaborator, If Khan of Transmit Signal, label and artist management company, which has a roster including DJ Die's GutterFunk, dBridge's Exit Records, Steve Spacek, Watch The Ride, Dub Phizix's SenkaSonic, and DLR's Sofa Sound amongst others.
Speaking on the formation of the label, If explains "Chimpo called me about his idea to start a label and he said he wanted me to do it with him. Obviously it was an honour to be asked and a no brainer for me as I understood his vision for it and where we could take that vision. On a personal side note we're really good mates and any time we link or speak on the phone it's just straight up hilarity so there is that too, I suppose.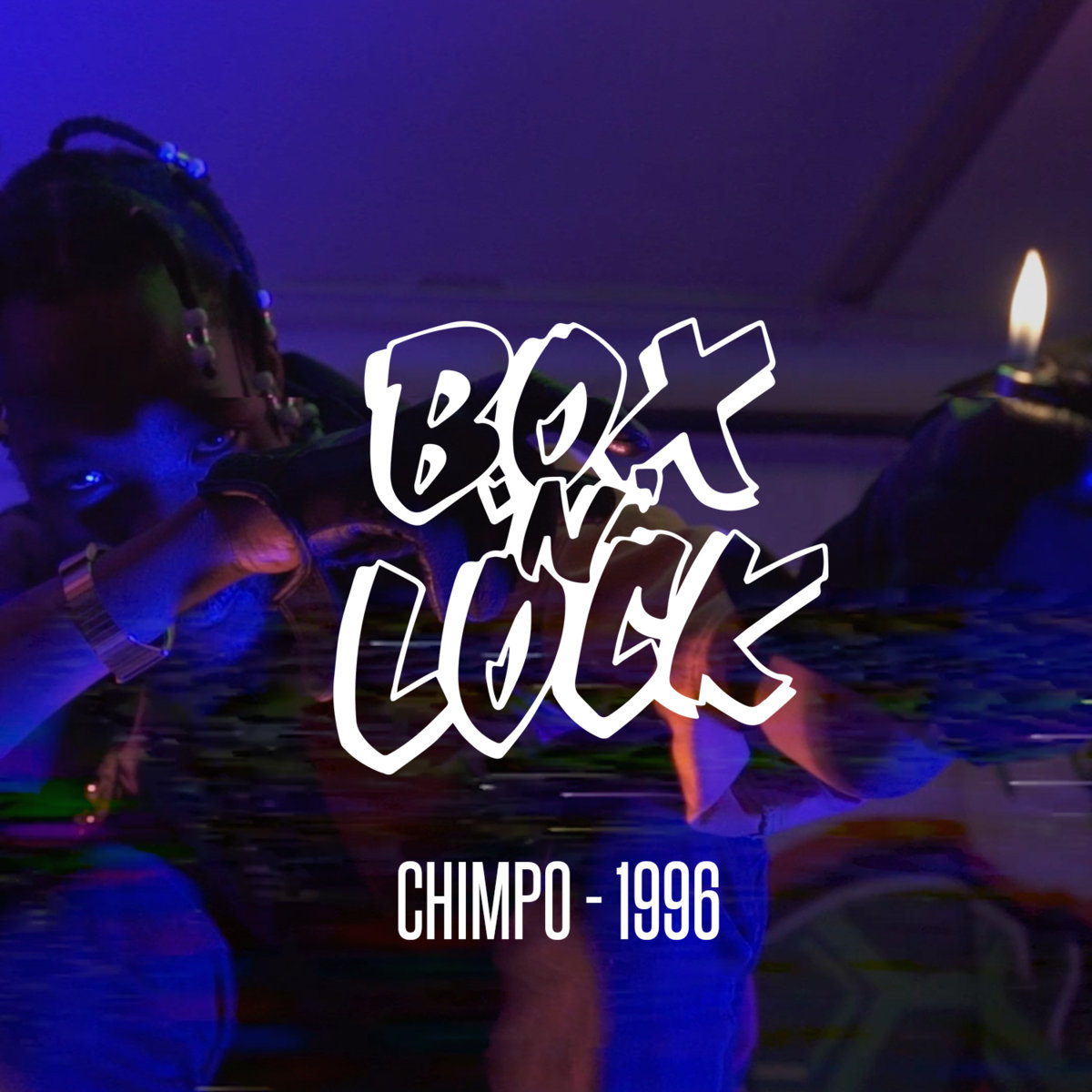 Of late we've been doing a lot on Bandcamp as we're fans of the freedom in workflow it affords artists and labels. It's a very 'instant' platform that works well with how Chimpo is currently working. For example, a lot of the ideas we have will often come out of one of our phonecalls and are acted on quickly so it's nice being able to get that music or merch idea to people in that fashion and to see what's working in real-time. Fear not though, we're working on a tear your hair out project which I'm looking forward to going grey over when the times right."
Having been involved with releases across more labels than you could shake a glass of Vimto at, Chimpo says the decision to start his own label was down to, basically, being the gaffers of their own project, and the benefits which come with being in control.
"It gives us a platform which gives us freedom to release what we like without compromise. I'm a bit hard-headed, and having our own thing means we can put out whatever we want, whenever we want."
Since its debut release, Killa's Army, a grime and dancehall crossover banger featuring London emcees Killa P, Irah and Long Range, all of the artists featured on Bock N Lock have been from Manchester, with a host of singles with some of the best talent in the city, such as Slay, DRS, Ragoloco and Stef Smith.
The focus on Manchester has been very much intentional, but not the sole direction for the label longer term, Chimpo explains "it's another one of the main reasons for setting up the label in the first place, to be able to put out Manchester music, and outside of the first release, that's what we've done.
But that's not to say we're not interested in working with artists from elsewhere, we've just been focusing on Manchester, but watch this space."
To follow on from their singles, and Jungle Plates volumes one to three, next up for Box N Lock will be a compilation entitled 'Now Thats What I Call Boxed N Locked', with a chopped and screwed cassette mix and a full length Chimpo project also in the pipeline.
Also on the horizon will be Box N Lock merch, with a line of tee's dropping soon, created in conjunction with Manchester designer Liffia.
One final thing it would be remiss of me not to mention to keep an eye out for is that Chimpo is also a master at social media promo videos, including the always excellent z-list celebrity shout out.
He has previously had some heavy hitters in the form of blagger- on-behalf-of-the-Cosmos Derek Acorah and everyone's favourite Barry from Eastenders – to shout out and promote releases, I'd imagine there will be some belters in the making. Keep an eye out.
……………………………