Diablesse Rum launch two new limited edition prints
In support of The Pankhurst Trust, Diablesse Rum has launched two new limited edition prints celebration two inspirational women, Kamala Harris and Emmeline Pankhurst.
The female-owned rum brand based in Manchester is ran by Cleo Farman who created an ethos that champions a more female-inclusive approach to rum.
The prints are designed in the official IWD colours – purple, green and white – made by Manchester-based graphic designer and illustrator, Alexander Francis.
The prints are available o purchase from March 8th with proceeds of the sales going to The Pankhurst Trust.
You can also enjoy three IWD Diablesse cocktails curated by female mixologist Sammie Cox, each one representing the IWD colours and meanings.
Suffragette City 2021 
This club event takes place in Manchester every year to celebrate IWD, highlighting female, trans and non-binary DJ talent to raise fund for local grassroots charities.
This year, the event will be streamed from The Refuge and Carlton Clun in Whalley Range for 12 hours!!
Kicking off at 12pm at The Refuge with P-Ro Jones (Lovescene) with the likes of Philippa Jarman, Paulette, Danielle Moore and Mix-Stress all taking the stand!
They're raising money for Saheli Asian Women's Project, The Proud Trust, Emmeline's Pantry and Stockport Without Abuse. Find out more about each here.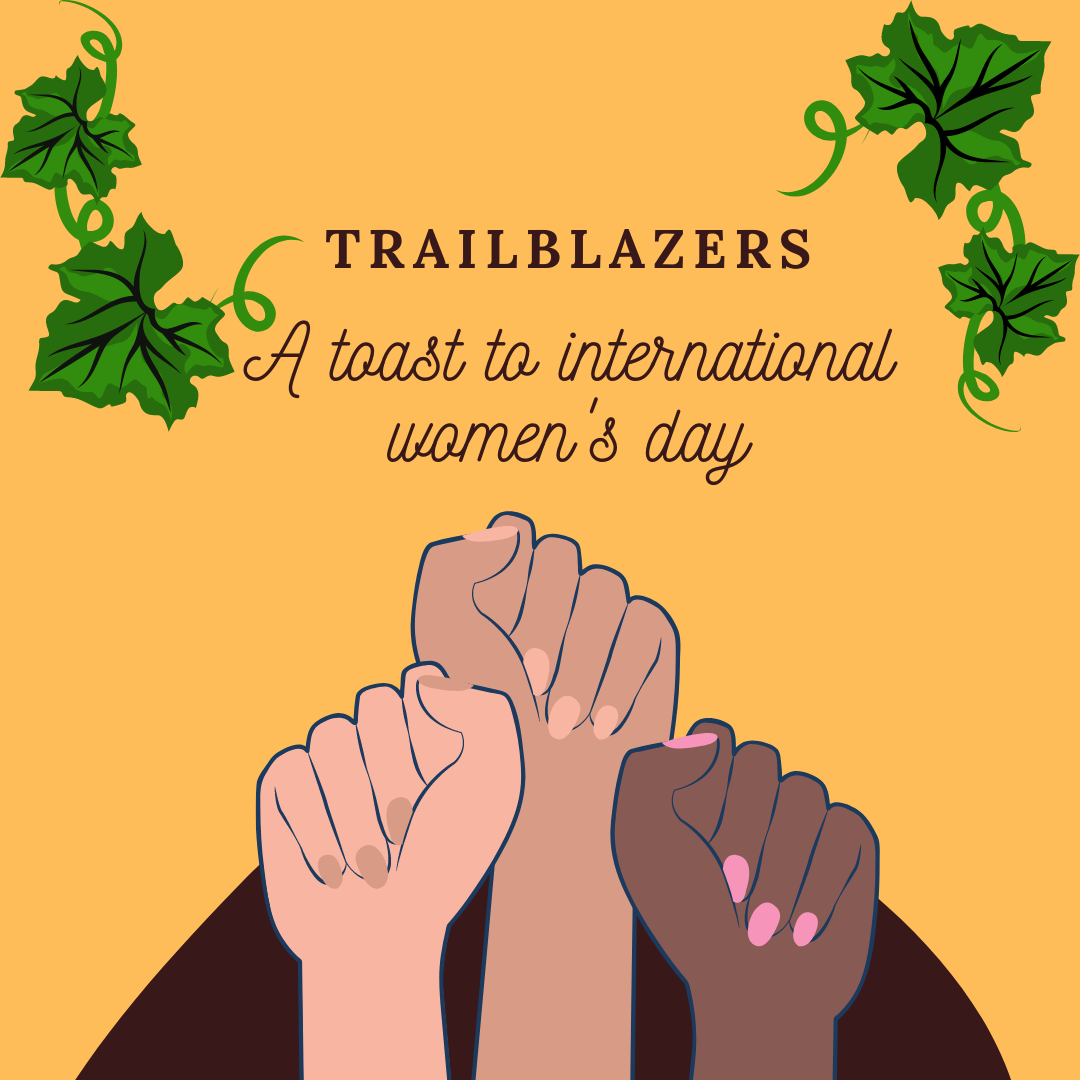 Trailblazer: A Toast to International Women's Day
Independent wine specialist, Salut has launched a wine box in collaboration with the People's History Museum to celebrate pioneering women in wine.
The box is available for national delivery and you can pick between three (£58) or six (£110) bottles plus a ticket to the virtual tasting event on Zoom.
Founder of Salut, Sara, explained that joining the industry she was shocked with the lack of inclusivity for women and that – despite wine being enjoyed by everyone – the industry was extremely male-dominated.
The event will feature Jancis Robinson who was voted the world's most influential wine critic in polls around the world. Jancis will be joined by Samantha O'leefe who owns Lismore Estate Vineyards in South Africa, Marinette Garnier who hand makes wines in Burgundy and Myriam Ambuzer from Lyrarakis vineyard in Crete.
Manchester City Council's Twitter Live Stream
Going live on Twitter from 12 on March 6th, Manchester Council's IWD celebrations like many others will be going virtual.
Highlight the work of the past year and some of the recipients of this year's IWD funding and a look back on some previous IWD celebrations in Manchester.
Beat the Frog 
Since being deemed 'not culturally significant', comedy venue the Frog and Bucket has raised thousands and is now equipped with everything they need to go virtual!
The flagship shows Barrel of Laughs and Beat the Frog will be hosted online. March 8th's Beat the Frog will see an all-female line up in honour of IWD.
The Goodness Collective: 8 women, 8 talks
Stockport-based The Goodness Collective and Boost Stockport are hosting a full day of talks starting at 8am on March 8th.
There will be HIIT classes, yoga classes and personal growth talks on the likes of digital skills, turning your passion into your job and bullet journaling.
You'll also learn some sign language and how to get motivated!
GMP's Museum Marks 100 Years Since the First Female Police Officer
In celebration of this year's IWD, Greater Manchester Police are hosting a special online talk about women in policing and celebrating 100 years since the first female police officer as sworn in.
You'll get to find out more about some of the first women in policing on the event!
First in the Fight with Victoria Baths
Victoria Baths are hosting a series of virtual events and talks to celebrate IWD this year. Celebrating Sunny Lowry with First in the Fight courtesy of Helen Antrobus, curator, historian and co-author of 'First in the Fight: Twenty Women who Made Manchester'.
Sunny is a prominent part of Victorian Bath's history, pioneering long-distance swimming and the fifth woman ever to swim the Channel.
Sunny was awarded an MBE for her services to swimming in the North West and has a stained glass window celebrating her achievements at the Baths.