Personally I love Christmas and the only way you'll get me away for Christmas is to go 1. Skiing, 2. to visit a Christmas Market in another country or 3. any other festive related FUN.
But, I know Christmas isn't for everyone and sometimes Christmas just isn't high on your list of things to do or get involved with. And being surrounded by family, tinsel, Manchester Christmas Markets or even being on your own street just isn't where you want to be.
Here's a well rounded list of places you can escape to and why Christmas might just be better there than here.
Turkey not turkey…
Head to one of the most well known cities of Turkey, Istanbul, to avoid any turkey, tinsel or trees. Well, I can't promise there won't be any trees there but you get what I mean. The exchange rates are in your favour at the mo too so you can feast on some of the most delicious street food using the coins you find in the sofa. There's tonnes of amazing architecture, busy markets and plenty of kebabs to sink your teeth into. Direct flights are around £350 for a round trip so it's not quite the same as getting your train back to your mams but being the Grinch has its costs.
From £342 return
Pegasus Airlines
Based on 20th– 27th December
A Sandy Boxing Day Walk…
The first reason Dubai is great to escape Christmas is because for once it's not sweltering hot. But I can guarantee it's gonna be hotter than Manchester and the locals will be wondering why you're walking around in shorts and a t-shirt. You can still do the usual things like eat amazing food and a Boxing Day walk. Just trade in your wellies for sandals and do it in the dessert. 26th December is the Shopping Festival, meaning you can get bargains of up to 90% off. Treat yourself, it's Christmas init. This is an expensive one though, you're talking around £1000 – it's worth it for a bit of sun though, right?!
From £984 return
Emirates
Based on 20th– 27th December
Chase the Sun in Gran Canaria…
You don't have to tell me twice to get me on a flight to Costa Del Sol or any other Canarian Island for that matter. Say what you wanna say but the sun is hotter there and the tan will be golden. Temperatures are around 20 degrees so you can spend Christmas Day with a horrific hangover and a Pina Colada in hand while your toes are dipped in the sand. Delightfully merry and won't break the bank with flights starting at around £250.
From £280 return
Jet2.com
Based on 20th– 27th December
Kandy canes in Sri Lanka…
Cheaper than it's neighbour the Maldives but just as bloody good. Spend your Christmas elephant or whale spotting, drinking more tea than you can imagine or trekking up the rock-citadel of Sigiriya. There are a million and two beaches for you to choose from and a Sri Lankan Curry is gonna be a hell of a lot more flavourful than anyone's bog standard Christmas Dinner. You're gonna have to drop a months wage at least for this one with flights starting at £1300.
From £1044 return
Qatar Airways
Based on 20th– 27th December
Yoganna wanna go to Bali
If you're gonna go to Bali you may as well go all out and make it a yoga retreat. It's only right. Avoid all the booze, partying and late nights and swap it for chakras, downward dogs and some calming meditation. Maybe a few incense sticks knocking about too for good measure. The perfect way to start the new year… a new holistic yogi version of you. There's return flights for around £900 – worth if for a new year new me?
From £1350 return
Qatar Airways
Based on 20th– 27th December
Enjoy Grinchmas in LA… 
It would be hard to avoid Christmas in America, literally anywhere in America unless you went to the very deep, dark corners. But what you can be guaranteed upon is it'll be very different than at home with Uncle Knob Head and your nan snoring in the corner. An absolute must needs to be a visit to Grinchmas at Universal Studios. You can of course avoid Harry Potter reruns on ITV but you should probably dip your toe into Harry Potter World. Flights are around £600 but I suspect you'll end up dropping a bomb or two once you're there.
From £903 return
British Airways
Based on 20th– 27th December
Feliz Navidad in Mexico…
Christmas is celebrated in Mexico to the nines with festivities starting 12th December and lasting until early January. There's some glorious traditional food, including a Mexican Christmas Eve Salad full of fruits, beetroots and plenty more. You should probably fill up on Buñuelos, though. Those crispy fried delights might just change your life. You can also expect plenty of religious feasts, parades and a heck of a lot of fireworks. Flights to Mexico City involve one little stop in Amsterdam and start at around £1000.
From £1218 return
Delta
Based on 20th– 27th December
Rugtastic in Marrakech…
If there's a place that promises a different Christmas experience than waiting for the 7pm Doctor Who Christmas Special, it's Marrakech. Many of the areas in Morocco don't have even a tiny taste of Christmas, but head to the major cities and they're packed full of Christmas flavour. One of the most amazing things is that nothing shuts, you can potter about Christmas Day like it's any old average Wednesday. If you fancy getting completely away, head to the dessert and try out a Camel ride. You might get spat on but I guess it might remind you of the usual argument with your cousins.
From £306 return
TUI
Based on 20th– 27th December
OH we're going to Ibiza…
December is quite possibly the quietest you'll ever see Ibiza. It tends to be a hell of a lot colder and a hell of a lot cheaper. It's the perfect place to avoid the mass commercial Christmas. Expect a few small Christmas Markets and a couple of seasonal dishes. There's also a dead weird sporting event on Christmas Day if it tickles your pickle. I can guarantee it does not tickle mine. Swim across the icy waters of San Antonio. It might be cold but at least it'll be sunnier than at home, eh?! Unfortunately with it being so out of season there's no direct flights so you will have to do a stop over and it might just take you a full day – sorry!
From £333 return
Swiss 
Based on 20th– 27th December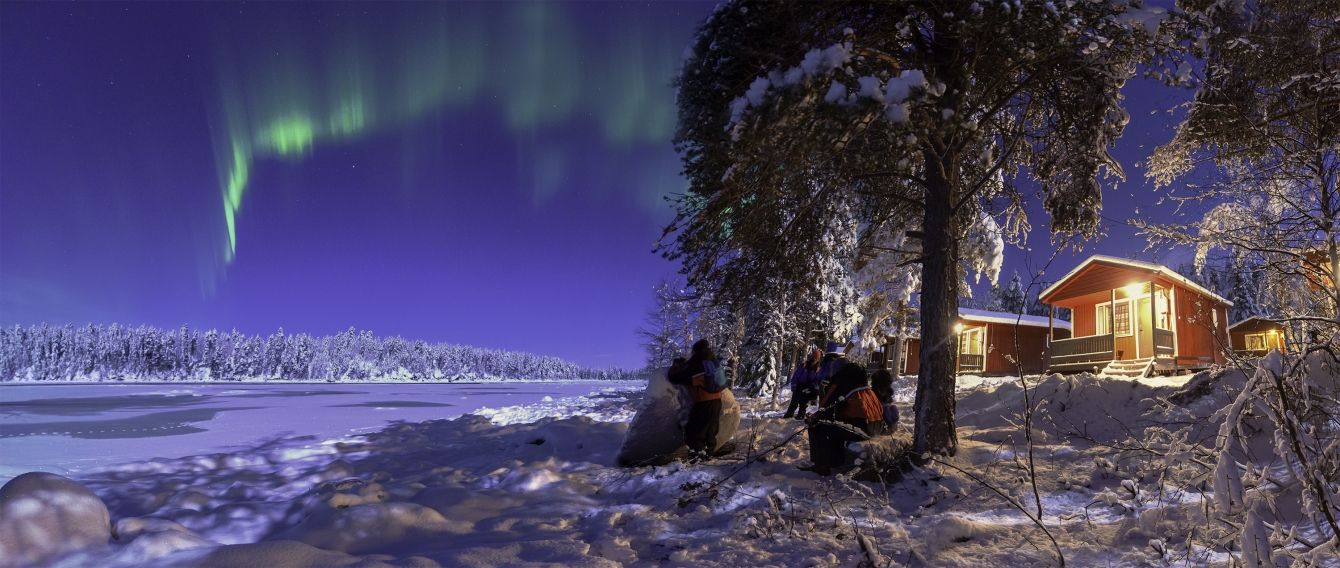 Go Meet Santa in Lapland…
If by getting away for Christmas you mean avoiding the in-laws but you still wanna have the festive spirit, head to Lapland. It's the most Christmassy place in the world being the birthplace of Santa and all that. Perfect for the kids with Husky sleigh rides, Reindeers, Elves and tonnes of snow everyone will be happy. It'll be without a doubt the most expensive time to go actually over Christmas but the kids will love it. And you get to see one of the many wonders of the world, The Northern Lights. Flights are direct with a limited number of airlines but TUI offer plenty of half board/ full board options and will organise all your excursions.
From £546 return
TUI
Based on 20th– 27th December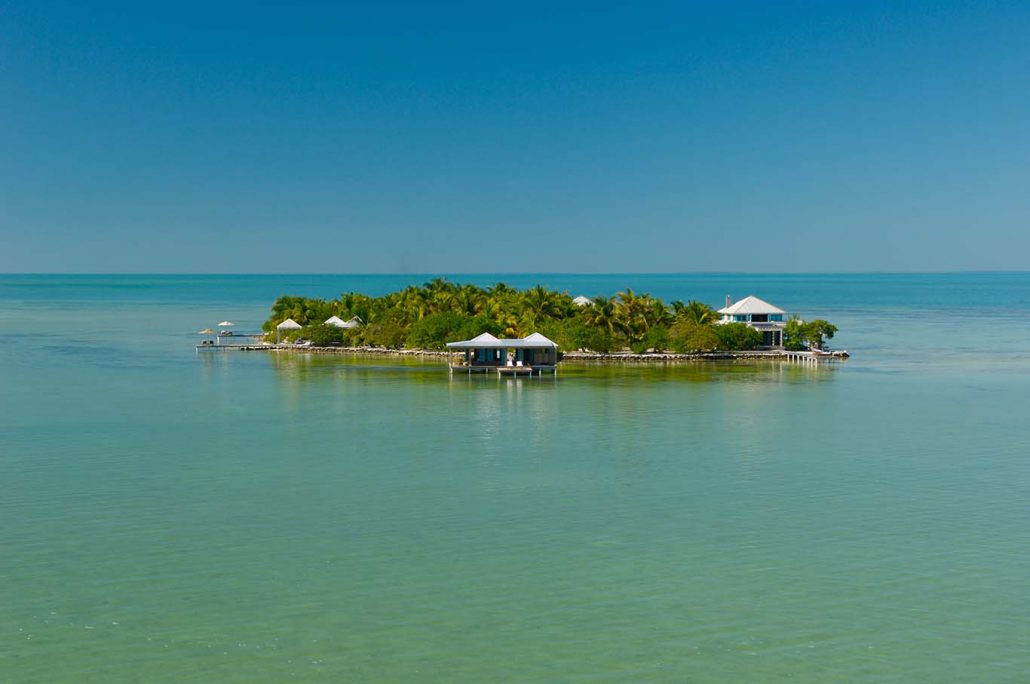 No one should be lonely at Christmas but some people want to be alone…
Belizean isle of Cayo Espanto
For a mere £14.8k a night you can hire out a whole island. Sometimes Christmas is tough and you really need to be alone. It's bloody beautiful and I'm almost certain you will be waited on hand and foot. But to be honest with you, this is a bit of fun and will probably take you about 2 days to get there from Manchester. With that being said you're looking at a large house deposit for a few nights away to avoid Christmas.
From £14,000
A Private Island
Based on 20th– 27th December